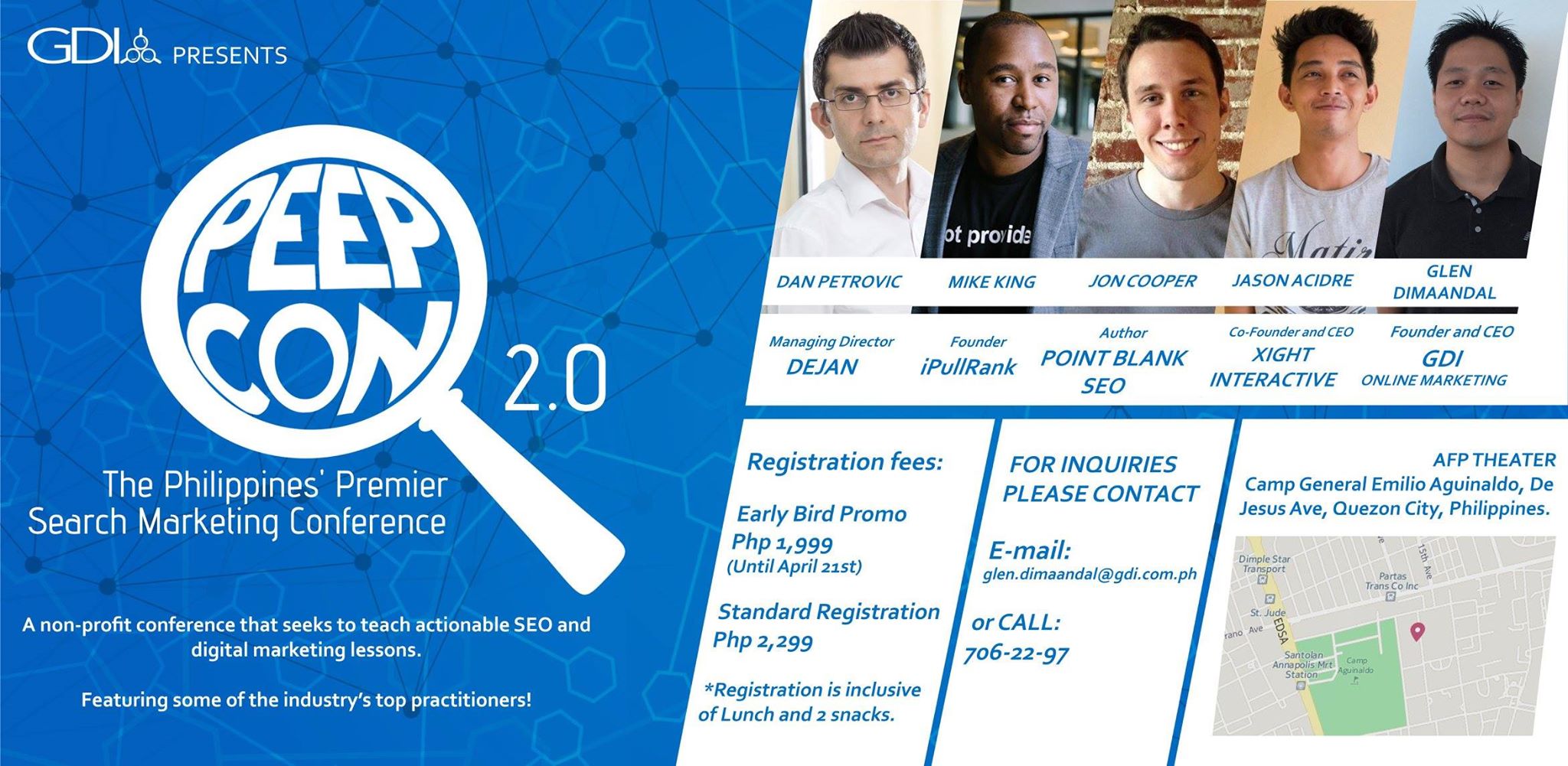 GDI Online Marketing brings back PeepCon for its second run. Slated to happen on May 21, 2016 at the AFP Theater in Camp Aguinaldo, Quezon City, is titled PeepCon 2.0: The Philippines' Premier Search Marketing Conference, and will be attended by digital marketing professionals and enthusiasts.

This time, SEO experts from around the globe are invited to share their expertise in different subject matters. It is said that this year's event will be similar to that of Macon, SMX, Marketing Festival, and Confluence. This will give local attendees the learning experience up to par with the international conferences.
For this year, the guys at GDI are not only able to invite well-know experts in the local digital marketing scene, they are also able to get digital masters from digital groups abroad.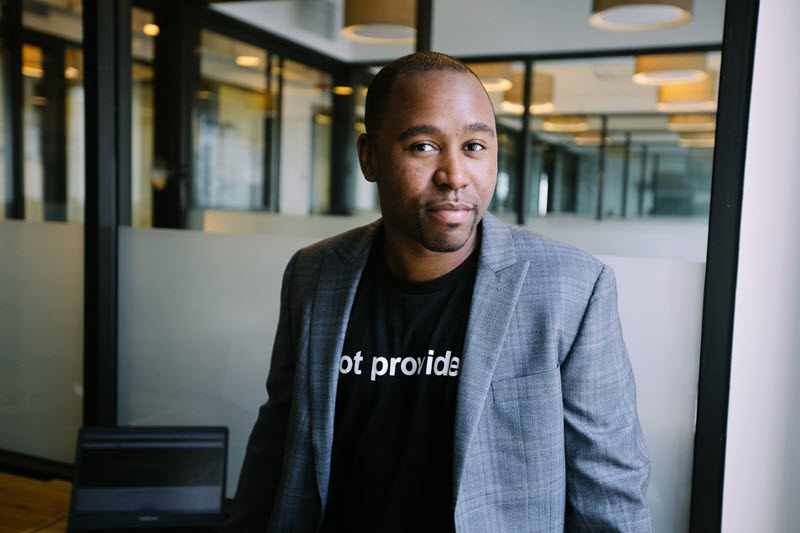 Speakers who are expected to impart on the learning experience are:
Mike King is the founder of the digital marketing agency, iPullRank. He consults with different brand all over the world, including SAP, American Express and HSBC. He was previously marketing director, developer and tactical SEO for multi-national agencies.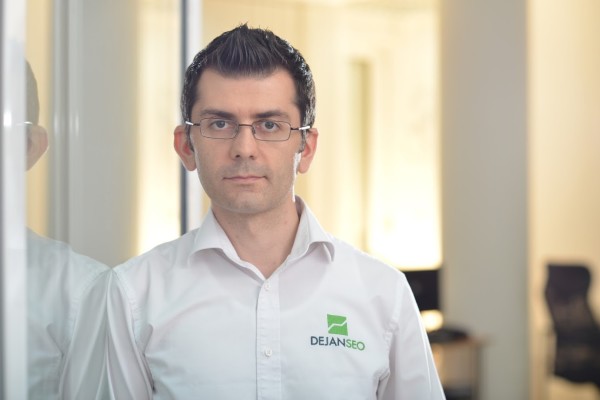 Dan Petrovic is the managing director of DEJAN, and also a well-known name in Australian SEO. He is also an adjunct lecturer and the chairman of the Industry Advisory Board for Griffith University's School of Marketing.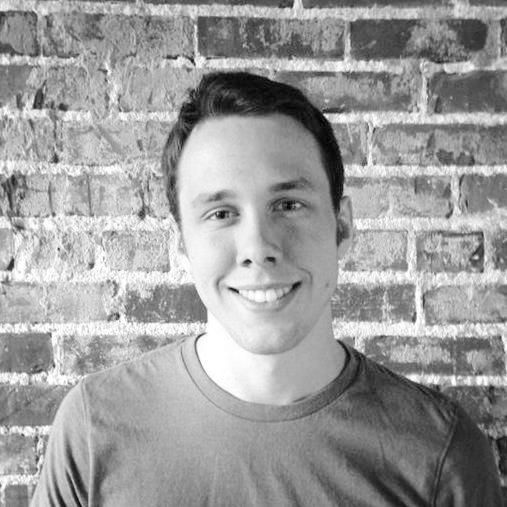 Jon Cooper is the author of the blog, Point Blank SEO. He has building quality links to help businesses form over 5 years, and is one of the most respected practitioners in the field.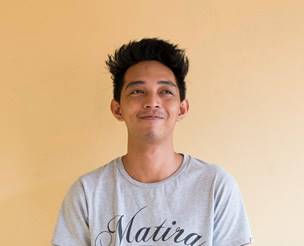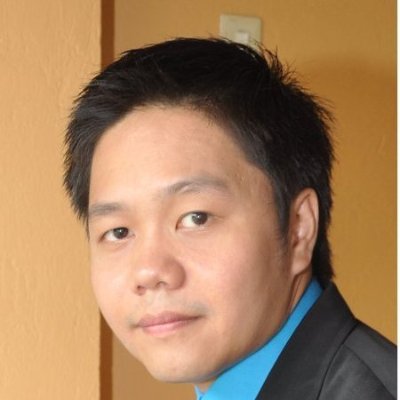 PeepCon is a non-profit conference that aims to educate attendees on the innovations and advancements about SEO and digital marketing topics. Moreover, the conference seeks to support and extend a helping hand to 2 Pinoy SEOs.
One of the event's beneficiaries is the family of Xight Interactives' former manager, Carrina Canlas, recently passed away after she lost her sight from tumors that grew behind her eyes. She left behind her child who is now under the care of her elderly mother.
Another recipient, Gary Andrew Lacanilao, is a Lead Generation and Marketing Development Consultant. He is also a former member of the Truelogic team, and considered as "one of the 10 brightest SEO minds in the country" by Glen Dimaandal. He is bravely battling stage 4 cancer, and currently under his family's care in the Philippine Lung Center.
For sponsorship details, please visit Help Two Pinoy SEOs in Need: Sponsor PeepCon 2.0!
For this year, one of the sponsors of the event is Truelogic Online Solutions, Inc.
More details on PeepCon 2016 here.